Got your own idea? Use your imagination and create your own fundraiser to defeat T1D.
Just register online and tell us what you're doing so we can help support you!

1. Register your fundraiser
Come up with an idea and create your fundraising page to join the JDRF Blue Army
2. Set your goal
Set your fundraising goal and personalise your online fundraising page
3. Fundraise
Share your page and raise funds as a member of the Blue Army to defeat T1DI
Moose Toys Crazy Hat Day
Each year Moose Toys in VIC host a crazy hat day to raise funds to support JDRF.
Staff and customers wear the craziest hat they can find (or make)!

They've raised $1000 to help turn turn one into type none.
Jelly Babies Merchandise
Madeline, along with her Year 2 classmates at Perth College sold key rings and pencils on World Diabetes Day.
Maddie, who has T1D, said she wanted to fundraiser for JDRF to help other people and save lives by finding a cure for T1D!
When you join us, you'll get...
We're here to help and support you with your fundraiser as we all want to see a world without type 1 diabetes.
Create your fundraiser now and you'll receive...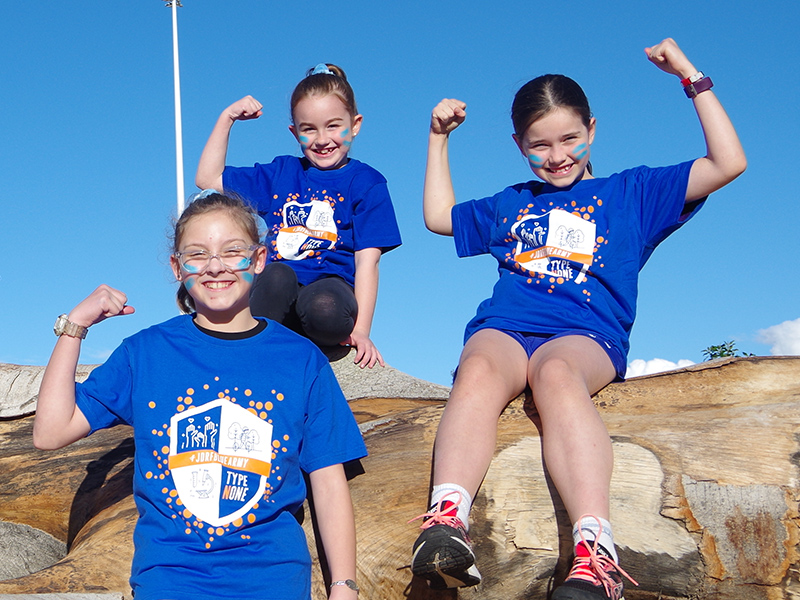 Resources and tools


You'll get access to an awesome range of Blue Army

resources and tools

for your fundraiser!

Fundraising page
A personal fundraising page to personalise and share with your friends and family.

Coaching & Support
You'll receive personal support and guidance from the JDRF team.

Free t-shirt
Raise $100 you'll receive an official JDRF Blue Army t-shirt and cap!