Devoted Mum and daughter take to the skies!
Mum and daughter duo are taking their fundraising efforts to new heights - quite literally! Read Tania's story on how her dedication towards finding a cure for type 1 diabetes has led her and her daughter to take a leap of faith in support of JDRF research.
Ready to take the plunge? It's simple...


Are you looking for an exhilarating experience to fundraise and help support the lives of people with type 1 diabetes? We have found it. On March 19th you will be able to take part in a tandem skydive at one of our JDRF's partners skydive locations.

What is included in your $1500 fundraising goal?
It will be a 15,000 FT tandem skydive (dependent on location).

You will be jumping a highly experienced instructor, ensuring you are comfortable at all times.

Training is included to jump confidently.
Video and still photos are included in a package for everyone involved.
You will receive a certificate to momentum this wonderful experience.
What's next?
Register: Choose to register as an individual or within a team.
Fundraise:

Share your fundraising page with your friends, family and colleagues to raise the minimum target of $1500. Once you reach the fundraising target, your local JDRF team member will contact you to book your JUMP time.

Jump:

Join your fellow JUMPers as JDRF takes over

t

he

s

ky at your local partner venue on 19th March 2023.
Check our
Resources page
for more fundraising help and find a list of
locations listed in our FAQs
.
Funds raised all help support T1D research. Register now to lock in your spot and help us turn #typeonetotypenone!
Register now
support Ben supporting jdrf
Ben Fordham is taking to the skies and supporting the 2023 JDRF sky diving campaign. Support Ben or others who are taking up the challenge and help improve the lives of the 130, 000+ people who are living with T1D in Australia.
Leaderboard - Individuals
Gemma Mathews just donated

$200

Hoody just donated

$250

Mel Baker just donated

$52.75

Abbie McArdle just donated

$52.75

Shane just donated

$52.75

Duncan Crawford just donated

$105.50

Stuart Spillane just donated

$105.50

Mary-Jane McArdle just donated

$105.50

Lovin it Fresh just donated

$260

Barkla Family just donated

$26.38

Sharon McArdle just donated

$52.75

Orla Dingle just donated

$104

Bodhi Developments just donated

$185

Anonymous just donated

$105.50

Samantha Watson just donated

$10.55

Erin just donated

$50

Carolyn just donated

$26.38

Anonymous just donated

$26.38

Aamena Alizai just donated

$26.38

Margaret and Sam just donated

$52
Thanks to our Jump For JDRF supporters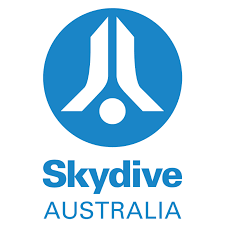 Cairns 

 

Newcastle

Noosa

Wollongong

Rockingham 

St Kilda 

Wollongong

Yarra Valley
JDRF's JUMP Day is 19th March, 2023. If you can't attend a JUMP location on that date, you can be given a voucher instead.
As skydiving is dependent on safe weather conditions, your jump can only be confirmed on the morning of event day. If an event has to be cancelled, we will either re-schedule to a later date, or provide you with a voucher so you can jump at a time of your own choosing.
You must be over the age of 16 and otherwise considered fit and healthy. If under the age of 18, a parent or legal guardian must be present on the day of the jump.
Typically the whole experience will be 2 - 3 hours, please allow up to 5 hours in case of weather or aviation delays. 
What is included in my skydive? 
The whole adrenalin-filled experience! Includes tandem skydive from up to 15,000ft, video package and personal certificate of achievement from JDRF.
Our Australian venues also include a 3 month membership with APF (Australian Parachute Federation).
We will also provide you with a JDRF Blue Army T.shirt. 
Are donations tax-deductible?
Yes, all donations over $2 in value are tax-deductible.
What about the paperwork? 
You will be provided with a liability waiver from the venue outlining the terms and conditions for your skydive. This is a contract between you and the skydive organisation. Please review all clauses when deciding if this activity is right for you. 
JDRF will cover the costs for SkyDive Australia's personal insurance. 
There's so many different ways! Most people start by sharing their personal page on social media or via email – but don't forget to personalise your page first! You can also try more creative methods, and we have some fun ideas, resources, templates and tips online. See them here.
You will receive a free blue army pack with a Tshirt at your jump day!
Along the way you'll also get:
Resources and tools
You'll get access to an awesome range of Blue Army resources and tools for your fundraiser!

Fundraising page
A personal fundraising page to personalise and share with your friends and family.

Coaching & Support
You'll receive personal support and guidance from the JDRF team.
Is there a weight limit to skydiving? 
Weight is an important factor in Skydiving and Aviation. There may be additional surcharges these will be covered by JDRF.