Join an event or trek organised by JDRF!
JDRF Blue Army Aqua Challenge
January - February 2022
Welcome to our Summer event for those who love water sports! Pick your KM challenge to paddle, kayak, or surf over Jan & Feb and resolve to help us defeat T1D.
JDRF One Walk
1-31 October 2022
Join the step challenge movement and walk to defeat type 1 diabetes. Join the #JDRFBlueArmy and walk 120,000 steps for the 120,000 Australians living with T1D.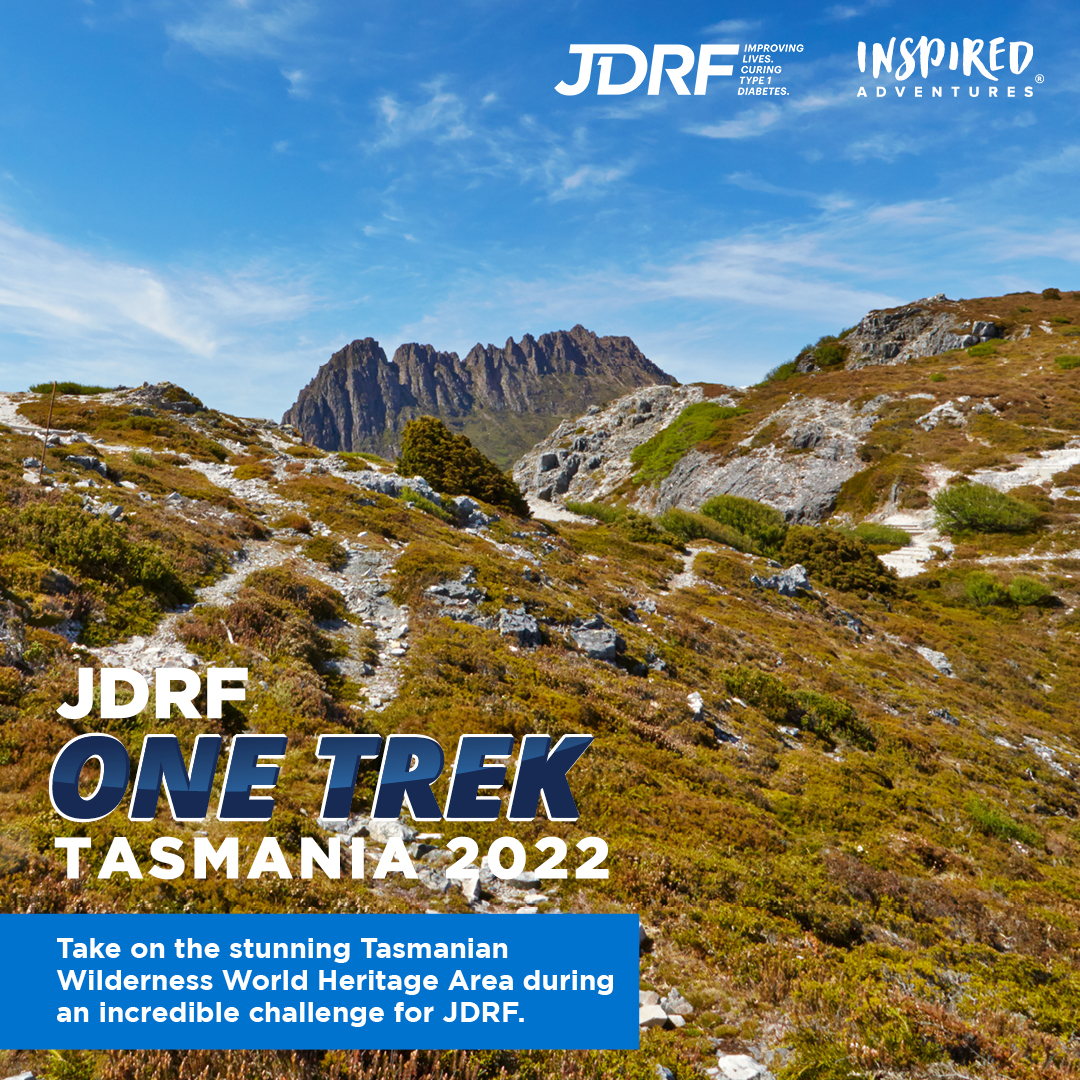 Trek Tasmania
15 -19 Feb 2022
Scale Cradle Mountain in February 2022, you'll explore a beautiful and diverse landscape peppered with sparkling lakes, ancient forests, plummeting waterfalls and snow-capped peaks. Trek the trails, stride through rainforest, and watch for wombats.
JDRF One Ride
September 2022
Pick a KM target that suits you and challenge yourself to achieve the most KMs cycled each week while raising funds for T1D research. Join like minded cyclists all over Australia!
Jump for a cure
Join the #JDRFBlueArmy and become part of a movement to defeat type 1 diabetes (T1D). Raise funds and awareness for T1D and get ready to take on a once-in-a-lifetime experience by challenging yourself to a tandem skydive!