Half way there!
As of today, 15 January, I have passed the half way point, getting to $780. It's getting real. I have only been on a plane a few times before, and landed while inside it every time! So it's going to be scary and fun.
Over the weekend Stanley had some technical issues and a pair of CR2032 batteries were almost the difference between life and death which makes it even more important to take care of T1D once and for all!
Blue hair
$2000 and I will colour my hair blue leading up to the jump too!
I'm jumping for a great cause!
I'm jumping out of a plane to support JDRF in their mission to find a cure for t1d. 
Type 1 diabetes can strike anyone at any time, and 7 Australians are diagnosed every day. Diagnosis means a 24/7 fight with no break and facing an extra 180 decisions a day to remain safe and healthy. JDRF is the largest funder of type 1 diabetes research in the world with a vision to create a world without type 1 diabetes. 
DONATE NOW to help change the lives of more than 127,000 Australians living with T1D. Thank you!
Thank you to my Sponsors Hoody Hoody Hoody Ant Mahoney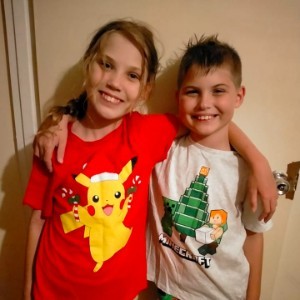 Martin And Alice Hood Greg Again Sam Woollams
Belinda, Brendan, Lucy And Lenny Ian Wijma Greg
Candice, Dan & Rafferty Val W Anonymous Paul Slater Vanessa Reading Bei