My Story
Hey Everyone,
Have a think about these numbers....
* 10km swimming
* 1,100km riding
* 84km running
* 7 days
Kicking off on Sunday 28th April 2019 these numbers will be getting ticked off in the 2019 Type 1 Challenge to turn type one into type none!
Type 1 diabetes (T1D) is an autoimmune disease that can strike at any time. It affects more than 120,000 Australian families, and 7 people are diagnosed every day.
So I'm fundraising for JDRF in the #type1challenge to raise funds for research to cure, prevent and better treat type 1 diabetes.
Please DONATE NOW and support my epic journey to change the lives of Australians living with T1D.
Regards
Matt
Thank you to my Sponsors Fardell's Heavy Haulage
Kate, Ava & Grace Lloyd Mary Miller Alex Diamond Qmrc Pty Ltd
Tri-lec Auto Electrical
Geoff & Maureen Peterken
Mike And Alex Boudrie
Uncle Bj Ian Grummitt Matt Lloyd Adrian Pope Jo Pride Cameron Eaton Independent Equipment Transport Kristi Lloyd Darren Oneill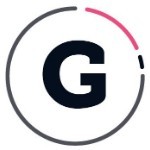 Stanley Havea Hagen Shaw Emanuele (manny) Busacca Amanda Low Webplace P/l Geoff & Maureen Peterken
John, Erinn, Josie & Nash Andy Watson Warren Slade Bruce Edwards Jacqui Roberts Cade Lawson Sasha Peers Graham Lawson Belinda Johnston Robyn Lloyd Emma, Justin, Phoebe And Lucia Hone
Nikki , Gary, Oscar & Phoebe Jacinta, Chris, Emma, Chloe & Ethan Brett, Bec, Annabel & Halle Steve Smith Jolley Family Jake Mcinerney Libby Warren Slade Mark, Chelsea, Olivia & Lachlan Jeffrey Brett Archbold Coastaire Air Conditioning And Commercial Refrigeration Ben Gursansky Dani Lloyd Laurie Bain Anonymous Lucy Osborne Kate Grono Sally Kane Trent Ray Robyn Lloyd Jaclyn Tasker Carmen Bruce Melanie Mccarthy Heather Powell Jenn Woods