Join the #JDRFBlueArmy and become part of a movement to defeat type 1 diabetes (T1D). Raise funds and awareness for T1D and get ready to take on a once-in-a-lifetime experience by challenging yourself to a tandem skydive!
Ready to take the plunge? It's simple:
Register - Choose to register as an individual or in a team.
Fundraise - Share your fundraising page with your friends, family and colleagues to raise the minimum target of $1,500.

Jump -

Once you reach the fundraising target, your local JDRF team member will contact you to book your

jump time

on JDRF Takes Over

The

Sky Day at your states partner venue

,

where you'll complete your Jump

For

A

Cure!

(

You

r

jump, p

hoto and video package

all covered

).
NSW, VIC, SA and WA events to come! It's not too late to register!
JDRF is taking over the sky at our partner locations (locations and dates listed in FAQ).
If you've missed your states event, fill out the EOI below to be the first to know about Jump 2023!

Register now to lock in your spot and help us turn #typeonetotypenone
Leaderboard - Individuals
ANNE REYNOLDS just donated

$52.75

Shani Hadass just donated

$52.75

Kathryn Hughes just donated

$25

Anonymous just donated

$263.75

May Seet just donated

$33.33

Jade Rybalov just donated

$52.75

Sossen Family just donated

$52.75

Gerard Moran just donated

$52.75

Reichenberg Family just donated

$211

Henning just donated

$10

Ellen McIntyre just donated

$52.75

Mandi and Danny Klinger just donated

$105.50

Alessi just donated

$250

Klooless Pty ltd just donated

$105.50

Anonymous just donated

$113.94

The Oliver Family just donated

$158.25

Alex and Jade just donated

$105.50

Lillian just donated

$105.50

Peter Cornwall just donated

$52.75

Larni Feldman just donated

$108
Thanks to our Jump For a Cure supporters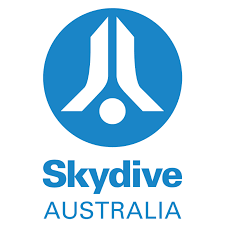 What dates/ locations are available to skydive? 
Future events:
Newcastle (NSW) May 28th 
St Kilda (Vic) May 22nd 
Rockingham (WA) June 26th
Semaphore Beach (SA) June 4th
Note: We are able to give you a jump voucher should you not be able to attend on the above date for your location. 
Past events:
SkyDive Oz: Moruya (NSW)
Skydive Australia: Noosa (QLD)
Coastal Skydive: Semaphore Beach (SA)
If you'd like to find out more about Jump 2023, please fill out the Expression of Interest form at the bottom of this page.
As skydiving is dependent on safe weather conditions, your jump can only be confirmed on the morning of event day. If an event has to be cancelled, we will either re-schedule to a later date, or provide you with a voucher so you can jump at a time of your own choosing.
You must be over the age of 16 and otherwise considered fit and healthy. If under the age of 18, a parent or legal guardian must be present on the day of the jump.
Typically the whole experience will be 2 - 3 hours, please allow up to 5 hours in case of weather or aviation delays. 
What is included in my dive? 
The whole adrenalin-filled experience! Includes tandem skydive from up to 15,000ft, video package and personal certificate of achievement from the venue.
Our SkyDive Australia venues also inclide a 3 month membership with APF (Australian Parachute Federation).
We will also provide you with a JDRF Blue Army shirt and hat. 
Are donations tax-deductible?
Yes, all donations over $2 in value are tax-deductible.
What about the paperwork? 
You will be provided with a liability waiver from the venue outlining the terms and conditions for your skydive. This is a contract between you and the skydive organisation and please review all clauses when deciding if this activity is right for you. 
SkyDive Australia have an additional personal insurance option you can choose to purchase on the day should you choose to. 
There's so many different ways! Most people start by sharing their personal page on social media or via email – but don't forget to personalise your page first! You can also try more creative methods, and we have some fun ideas, resources, templates and tips online. See them here.
You will receive a free blue army pack with a shirt and cap at your jump day!
Along the way you'll also get:
Resources and tools
You'll get access to an awesome range of Blue Army resources and tools for your fundraiser!

Fundraising page
A personal fundraising page to personalise and share with your friends and family.

Coaching & Support
You'll receive personal support and guidance from the JDRF team.
Is there a weight limit to skydiving?