1. Register online
Choose your type of fundraiser and create your fundraising page to join the JDRF Blue Army
2. Set your goal
If you're celebrating a birthday or commemorating your diaversary you can set your fundraising goal
3. Fundraise
Share your page and raise funds as a member of the Blue Army to defeat T1DI
Vanessas Birthday
Each year Vanessa celebrates her birthday by fundraising to find a cure for her dasughter Grace, who was daignosed with T1D when she was 11 years old.
Grace, who is now 19 is also celbrating her birthday by by fundraising for JDRF. They've raised $860 so far!
Jake's Bar Mitzvah
Jake decided he wanted to support JDRF as his mum Natasha has type 1 diabetes.
So for his Bar Mitzvah he asked for donations in lieu of presents and raised $3000 to help turn type one into type none!
When you join us, you'll get...
We're here to help and support you with your fundraiser as we all want to see a world without type 1 diabetes.
Create your fundraiser now and you'll receive...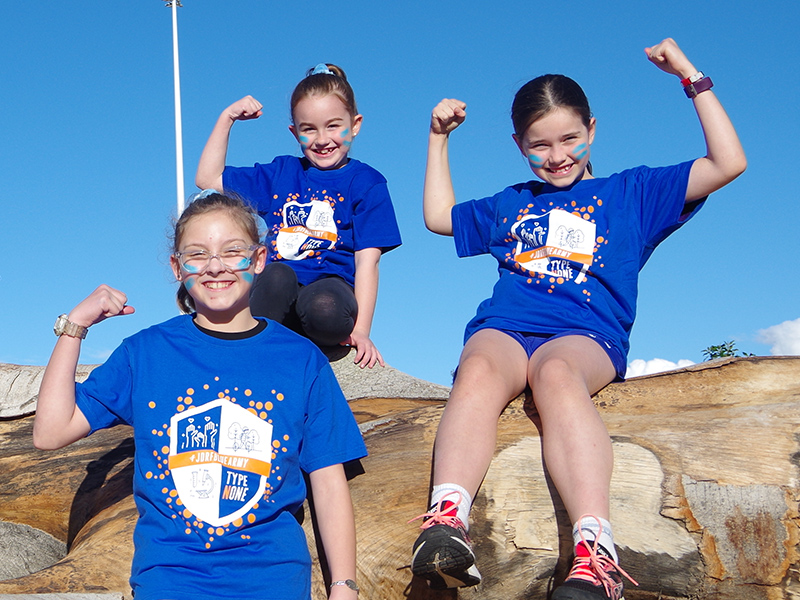 Resources and tools


You'll get access to an awesome range of Blue Army

resources and tools

for your fundraiser!

Fundraising page
A personal fundraising page to personalise and share with your friends and family.

Coaching & Support
You'll receive personal support and guidance from the JDRF team.

Free t-shirt
Raise $100 you'll receive an official JDRF Blue Army t-shirt and cap!