My Story
I'm cycling 1000km over 6 days in the 2021 Type 1 Challenge to turn type one into type none!
Type 1 diabetes (T1D) is an autoimmune disease that can strike at any time. It affects more than 120,000 Australian families, and 7 people are diagnosed every day.  It's a cause with real meaning to our family.
So I'm fundraising for JDRF on the #type1challenge to raise funds for research to cure, prevent and better treat type 1 diabetes.
Please DONATE NOW and support my ride to change the lives of Australians living with T1D.
Thank you!
PS One of my kid's favourite jokes is:
Q: What do you get when you cross a dinosaur and a bike?
A: A mega-sore-arse!
Frankly I take offence to them calling me a dinosaur, but the reality is the tenderness of my behind after 6 grueling days on the bike is a minor inconvenience compared to living with T1D.  So whether you like our jokes or not, please donate and help me make a difference!
Thank you to my Sponsors Cave Hill Creek Beaufort Rotary Ian & Julie Tim Chandler Josh Thomas
Chandler Architecture Microboss
Beaufort Apex Club Ben Chan Angus Burns Chris Roper Cowling Family Select Access Acs Crv Aarchiclad Pty Ltd Lemlex Joinery
Bowens John And Dallas Connell Pauline & Douglas Ball Mick Calder Pamela Sandlant Damien Angus Mundarlo Pty Ltd
Francois Steyn One Planet Simone Pike Tony Strange Black Iron Technology Group Nene And Mark Campbell Maffett Justine Severin Anonymous Bundle And Pete Detail Door Hardware Franc Family Middle Creek Eileen Newport Peter Chandler Brad Scott Kellie Livingston
Craig, Kerry, Ben And Thomas Grant Mark Little G2 Greg James Mary-lou Mair Gen Welsh
Richard Lawson Rob Grima Lynelle & Greg Day A.j Bourke D & M Troup Tom Gleeson Lorraine Thomson Larry Watson Heather Mcbean Arran And Sonia Curll Terry Sharp Shane Mcnamara Graeme Reilly James Treloar Melissa Vallence Ace And Raelene Paul Quixley Bron, Ian, Sarah And Jamieson Cohen Anna & Cindy Swanton Tracey, Paul And Amy Bregazzi
Anonymous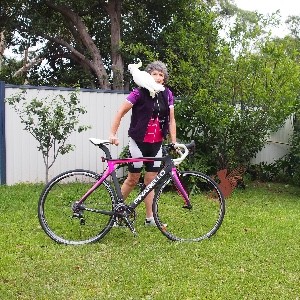 Lenore Brophy Tracey Anderson Maria Loriente Karleen & Nev Jane Clark Lorraine Mcgarvie Nola Kirkness Pete Griffiths Steve Porter Tam Nugent-smith Kylie Plunkett
Jessica Hough Heather Mccracken Susannah Williams Mark C Warwick Jayne D'arcy Cynthia Burton